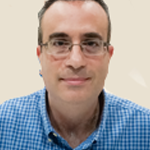 Dimitrios Thomakos is Professor in Applied Econometrics at the University of Peloponnese, currently the Head of Department of Economics, Director of the Graduate Program in Economics, Defense and Security, Member of the Scientific Committee and Senior Fellow at the Rimini Center for Economic Analysis and Co-Director of ForTank, the forecasting think tank.
He holds an M.A., M.Phil., and Ph.D. degrees in Economics from Columbia University and a Bachelor's degree in Economics from the University of Athens. He has written extensively in the areas of theoretical and applied econometrics, time series forecasting, empirical finance and quantitative strategies, international macro, international trade and development and energy economics.
His research has appeared in several leading academic journals and his latest edited book «Taxation in Crisis: Tax Policy and the Quest for Economic Growth» is forthcoming from Springer/Palgrave McMillan. He currently serves on the editorial board of the International Journal of Energy and Statistics and has been a former member of the editorial board of the Journal of Modern Applied Statistical Methods. He is the co-founder of the quantf © research website.