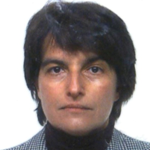 Elettra Agliardi is Full Professor at the Department of Economics, University of Bologna (Italy) since 2000. She obtained an M.Phil and a PhD in Economics at the University of Cambridge (UK) and a PhD (with special mention and Obiettivo Europa Prize) at the European University Institute. Before joining the University of Bologna, she was Junior Research Officer, Department of Applied Economics (DAE) and College Lecturer in Economics and Fellow (Title A), Churchill College, University of Cambridge (U.K).
She was Director of the PhD Program in Economics, University of Bologna, 2001-2003, Director of Studies of the International Master Degree "Economics and Market Policy", 2008-2012, and Director of Studies of the International Master Degree "Resource Economics and Sustainable Development" since 2016.
She has been Referee Member for the University Research Assessment for the Italian Ministry of University and Research-MIUR (CIVR, SIR, FIRB, "Rientro dei Cervelli", VQR, FARE) in various years since 2003, for the National Research Assessment, Ministry of Education, Kazakhstan, 2014 and 2017, and peer-reviewer for the research assessment at the University of Wien, 2017. She was Principal investigator of various national and international research projects (among them, ICCS-IRL 2011-2012, DFAITF; LLP-IP. 09MBIP00042/10MBIP00020) and member of PRIN research projects, continuously since 1999.
Senior Fellow and ex-Deputy Director of the Rimini Centre for Economic Analysis (http://www.rcfea.org), Member of IFAC, Technical Committee 2.4. on Optimal Control (http://www.ifac-control.org), and 2016-By-Fellow, Churchill College, Cambridge (UK), she is currently Co-editor of the Review of Economic Analysis, and Associate Editor of International Journal of Financial Studies, E-Journal of Corporate Finance Research, Economic Notes and Low Carbon Economy.
She published various monographs and articles in international peer-reviewed journals. Her recent research areas deal with real options and evaluation methods, corporate finance, environmental policies, and climate change.